"If you start me up, I'll never stop, never stop, never stop"
On July 7th, Homegig scored tix to the Rolling Stones "No Filter" tour at Gillette Stadium in Foxboro featuring guest opener and blues-rocker, Gary Clark Jr.
Never a disappointment, the Stones rocked the 52,000 attendees for over 2 hours with a 20-song set including favorites "Dead Flowers," "Play With Fire," and "Miss You."
Huge LED screens flanked the stage to provide optimum viewing for the giant crowd. (Those screens made it possible for us to catch a few endearing moments exchanged between band members.)
Mick Jagger's many costume changes included a variety of vibrant colored silk shirts and a black and gold Bruinsesque leather jacket. When he came out to sing "Sympathy for the Devil" he sported a long red sequined top-coat and hat resembling a ringmaster. Mick even wore the famous Rolling Stones logo on a black T-shirt.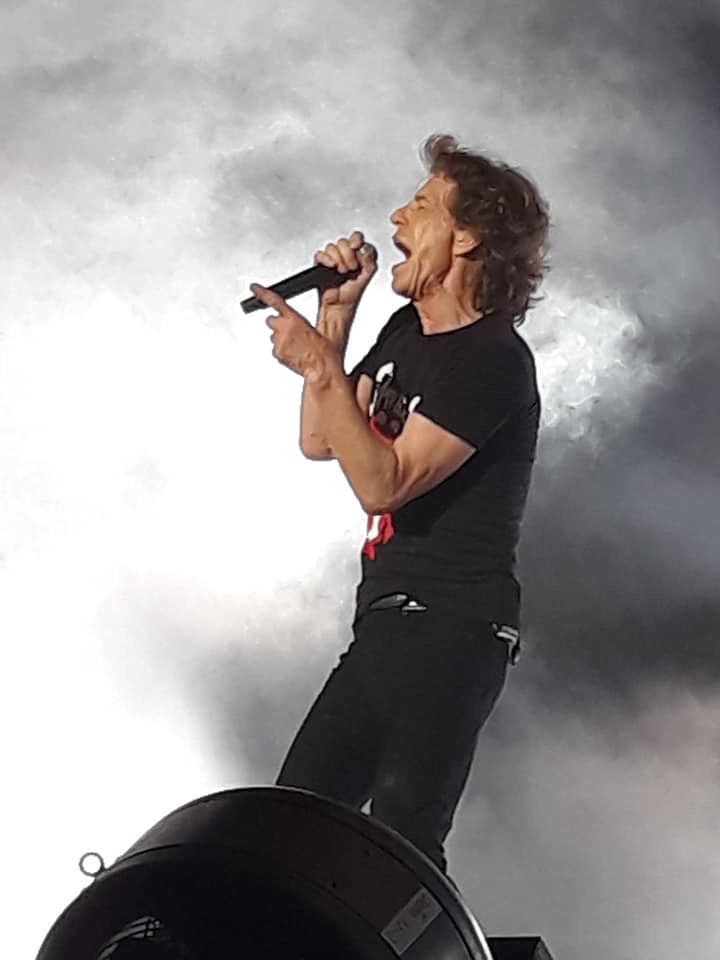 Speaking of the one who, merely a few months ago, had heart surgery, Mick loves to flirt and dance with the audience. His energy is endless and he appeared in tip-top shape.
Keith Richards played his classics "Slipping Away" and "Before They Make Me Run" and Ronnie Wood played a mind-blowing sitar riff on "Miss You." These weren't the chain- smoking, whisky-slugging rockers from the 70's. This quad of septuagenarians brought the house down and proved that they get better with age!
The Stones finished with a literal bang - a 10-minute version of "Satisfaction" and a grand display of pyro and fireworks!
Shopping the "merch" is always a must for me - gotta add to my collection of memorabilia - so off I went to the official Rolling Stone merchandise booth to pick up a "No Filter" tour shirt.
Having acquired many concert t-shirts over the years. My 14-year-old daughter, Cali, favors my classic Rolling Stone shirt for good reason - it's been worn, washed and worked its way into our wardrobes for wearing to shows or just lounging around - it always works - dress it up with a skirt and sandles, dress it down with cut off jean shorts and Vans.
Did you know... The Rolling Stone logo is the most iconic design of all time?
The famous motif was designed by John Pasch in the 1970's to capture the band's rebellious behavior and resemble Jagger's own lips.
It worked - great band - great logo- genius marketing! They don't get the title 'Greatest Rock-n-Roll Band Ever' for nothing.
"Never stop, never stop, never never, never stop!"