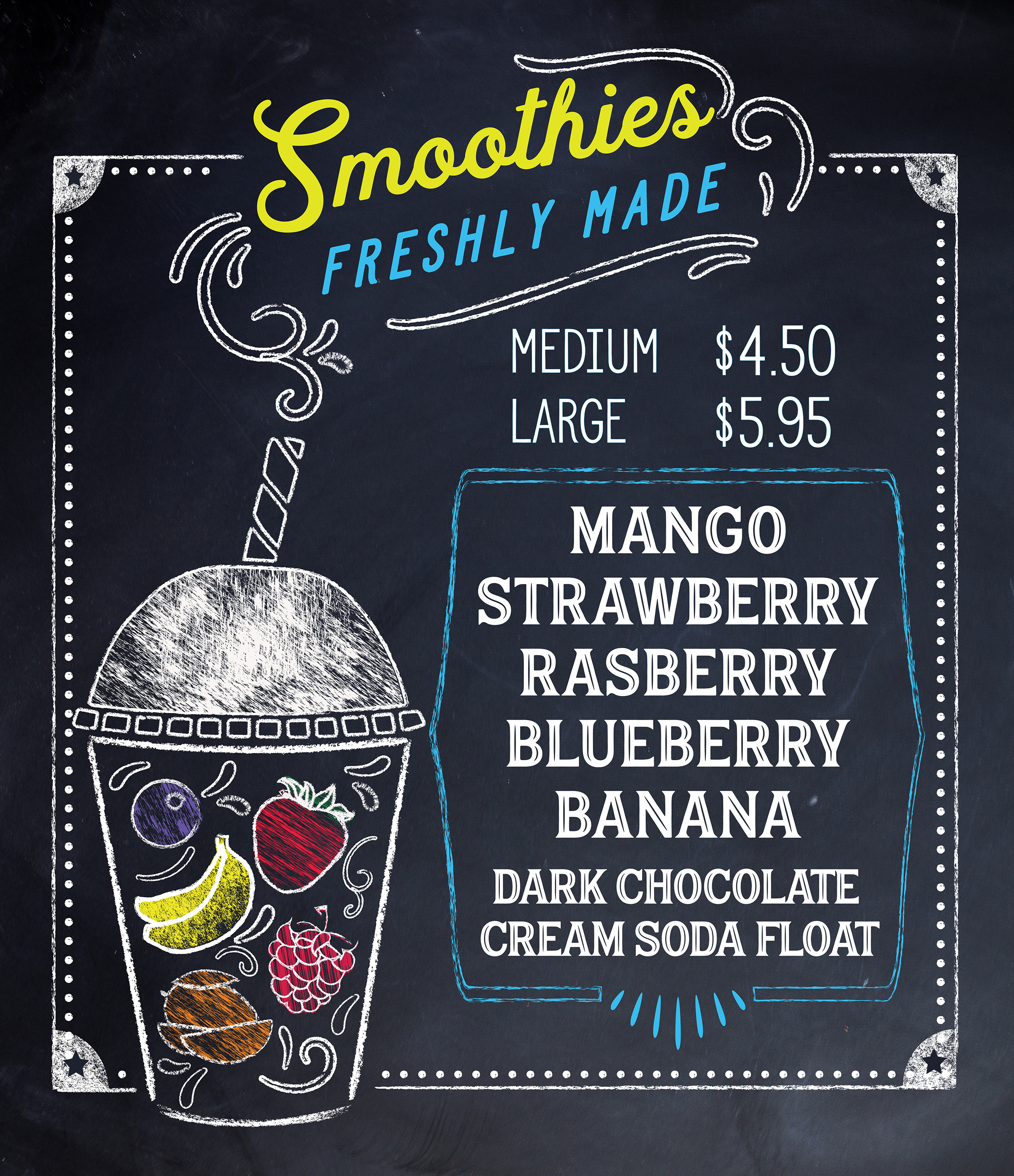 Homegig cooking up new menu designs for Murdick's Fudge and Murdicks Cafe.
On this year's list of collateral updates for Murdicks we Included a new signage package suite consisting of updated chalkboard signage for Murdick's Café, take-out menus, table tents as well as new special and Ice cream boards for the fudge store and it's three island locations.
Identifying visual and verbal psychology behind why people order certain items—Homegig's team acted as Menu engineers and designed the Cafe signage in a way that maximizes restaurant profit. The result is a clean type, logically designed menu for easy decision making and convenience while carrying the traditional brand theme Murdicks Cafe is known for.